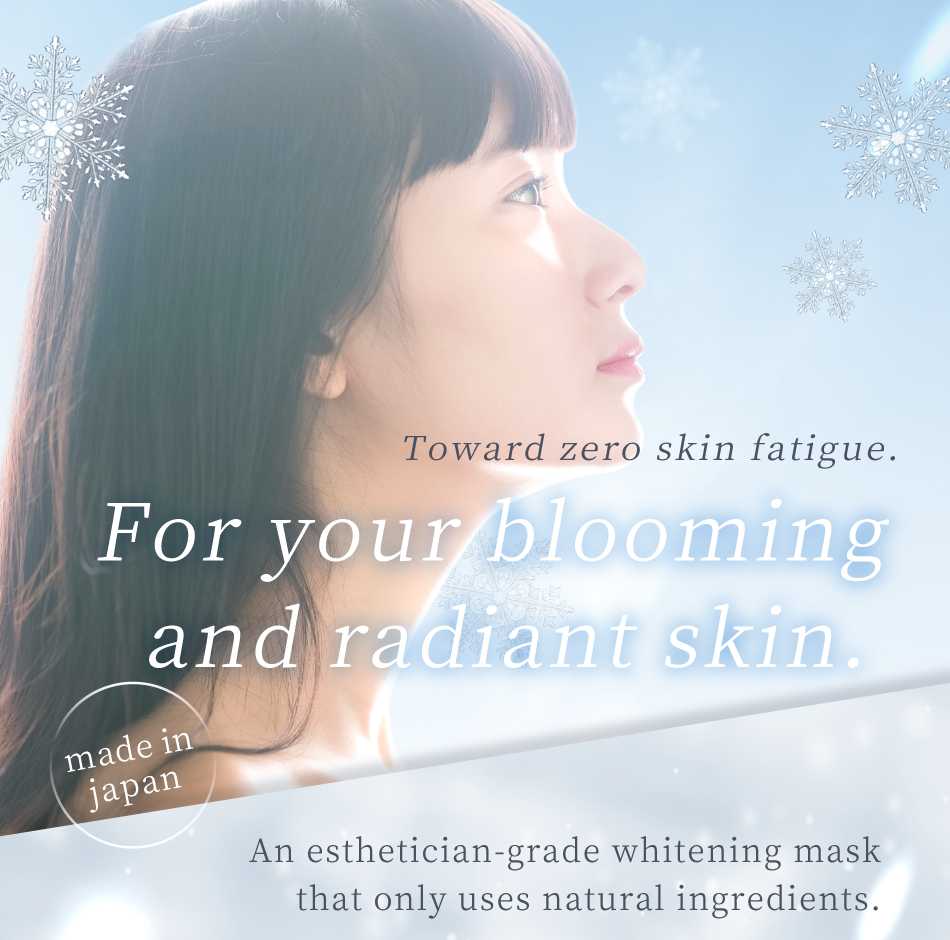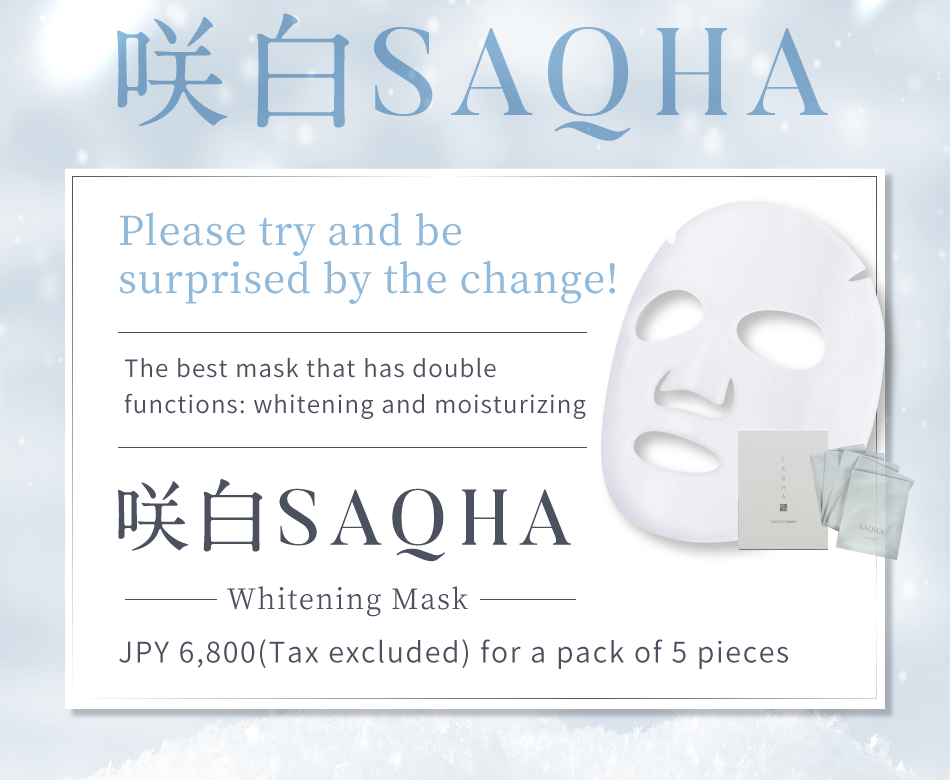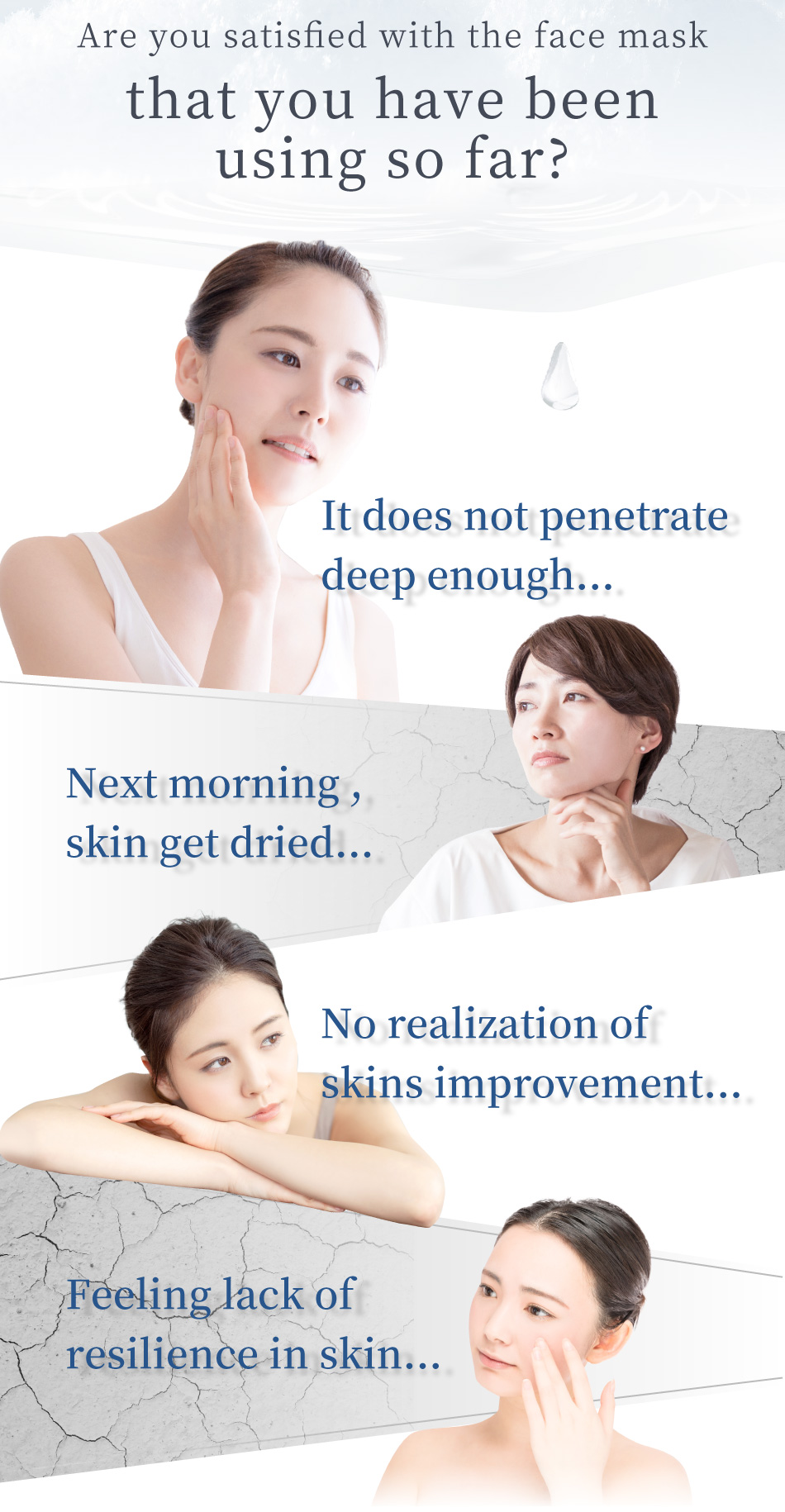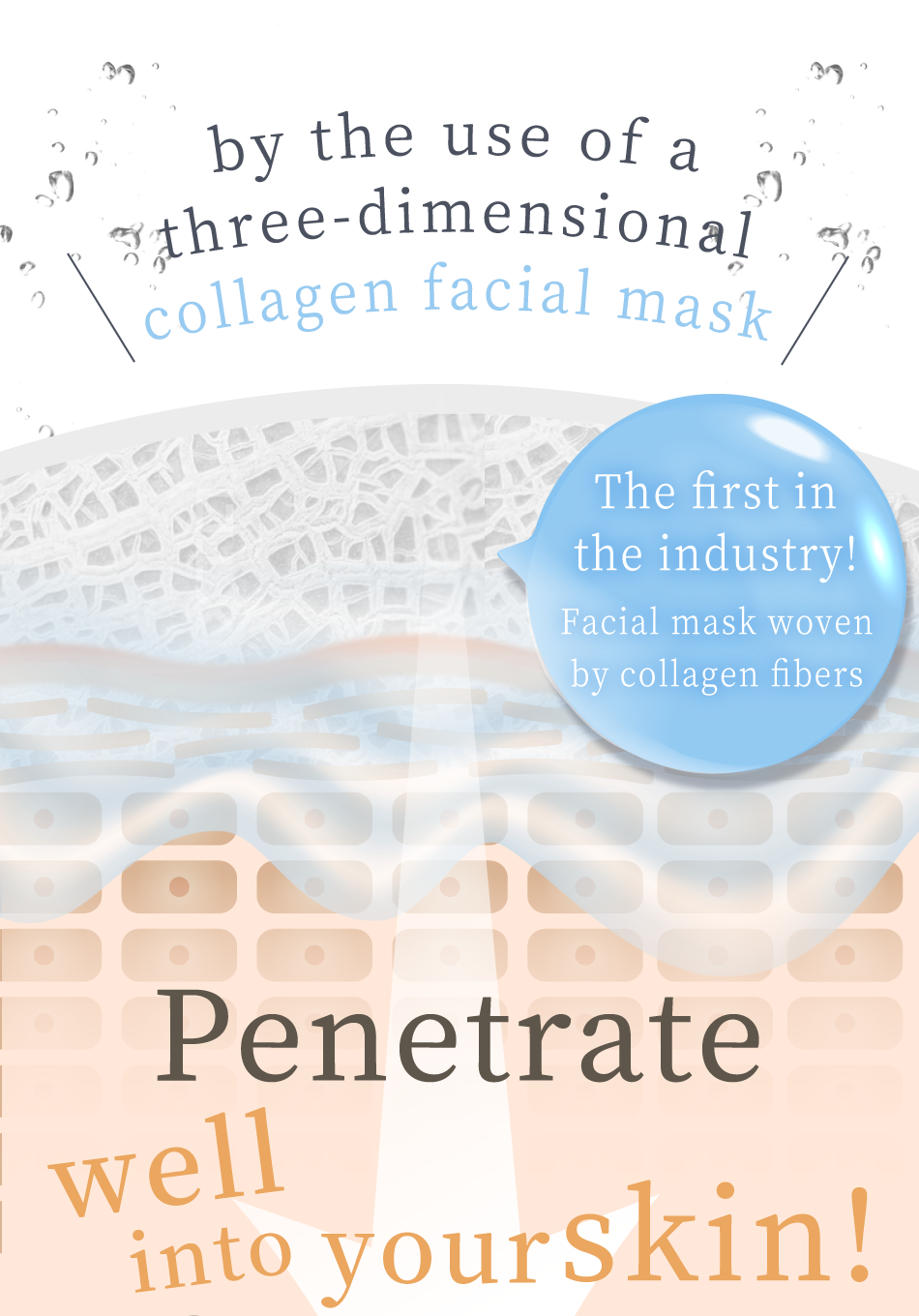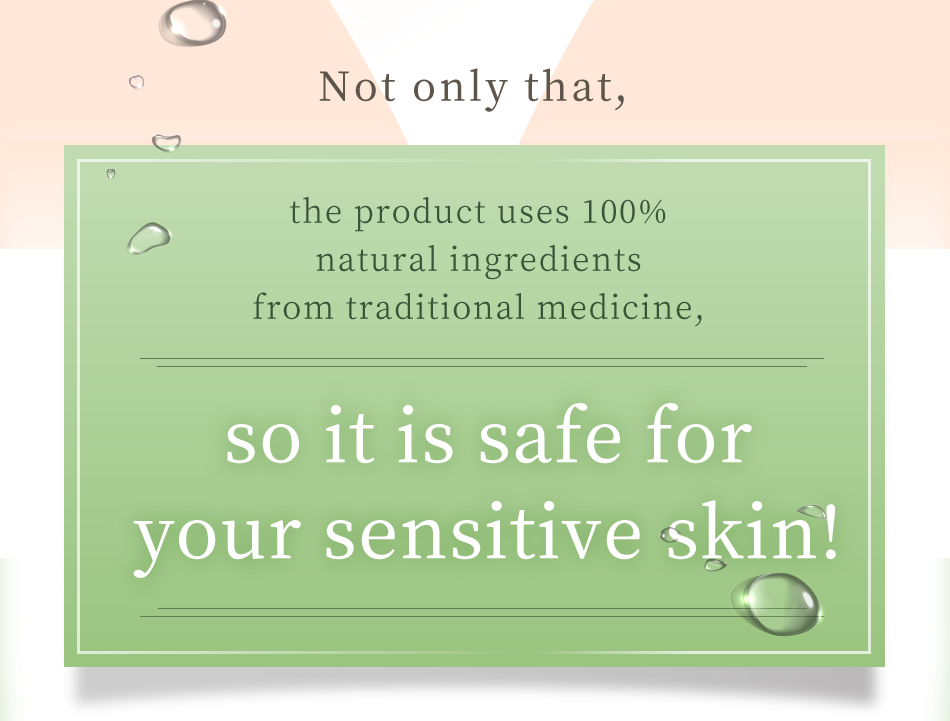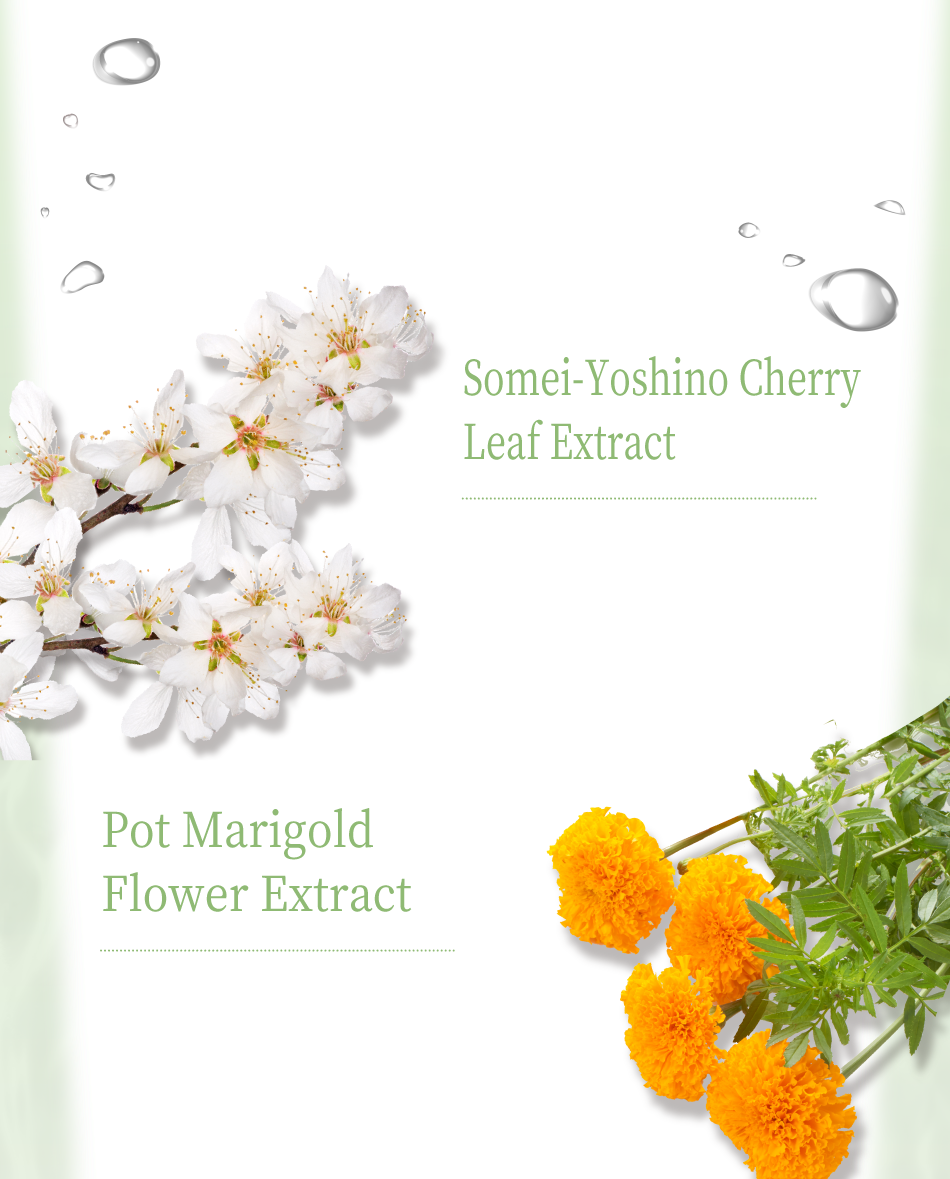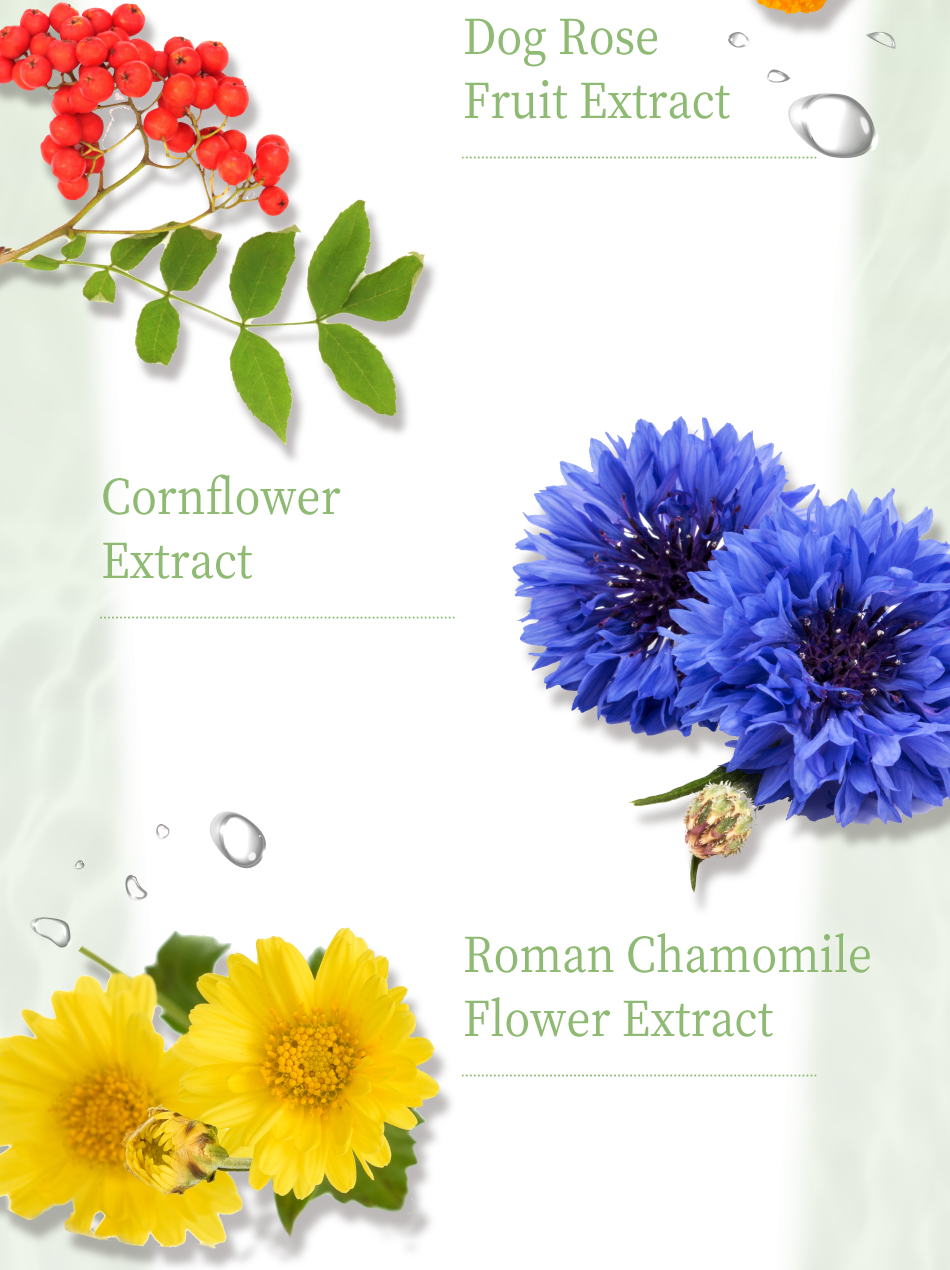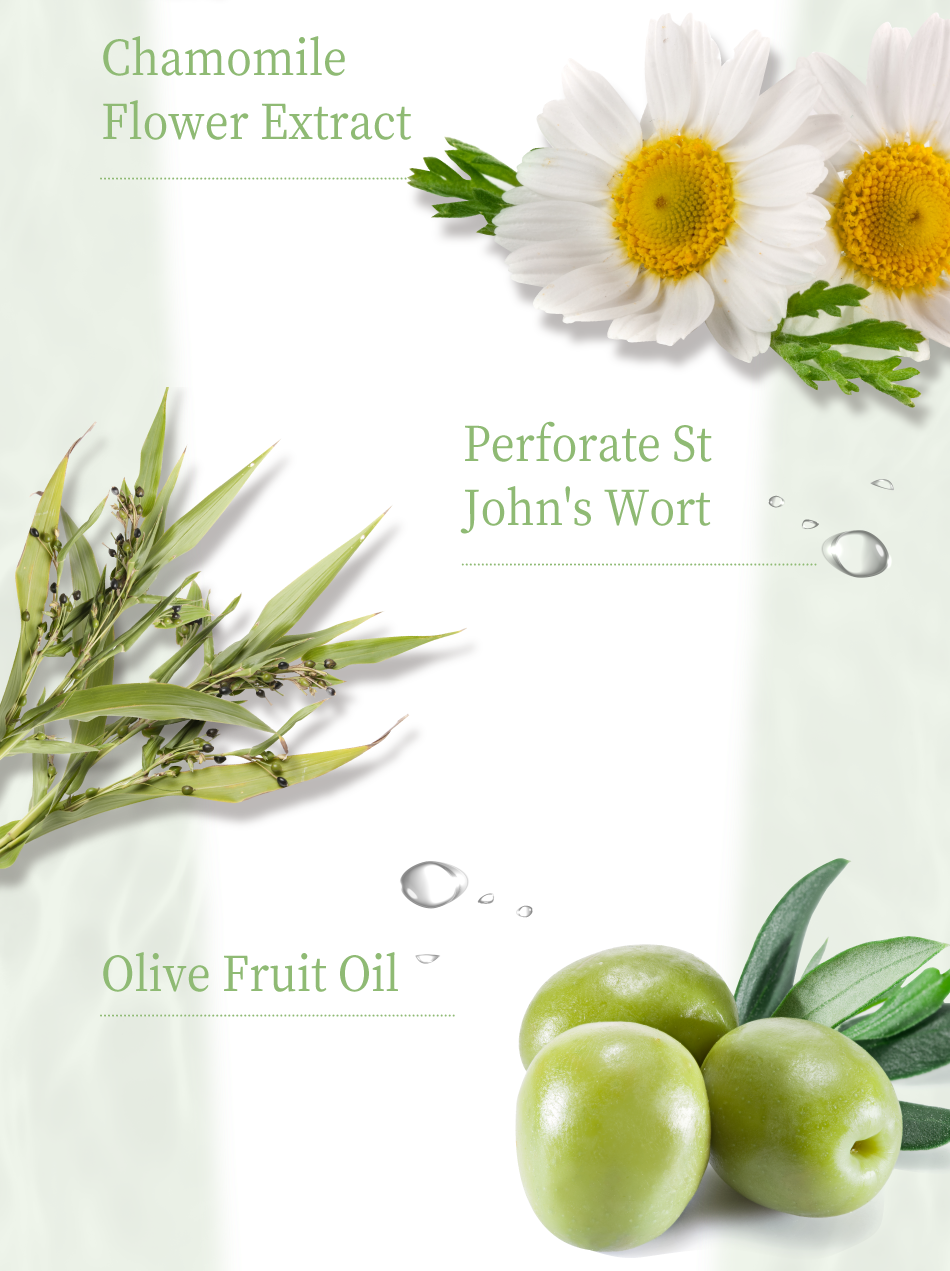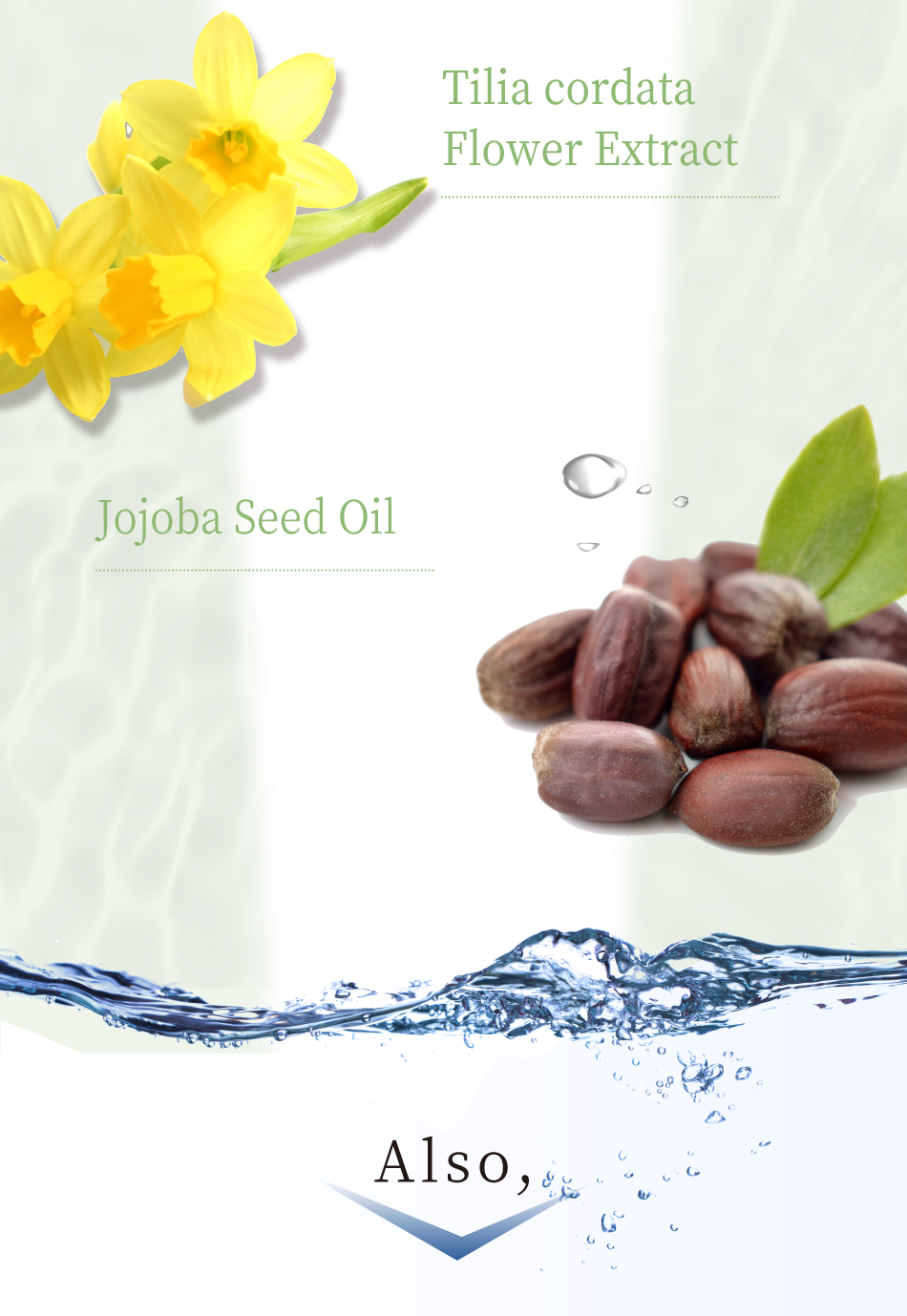 "Whitening Mask SAQHA" only uses carefully-selected ingredients that are gentle to the skin.
By only using natural ingredients derived from traditional medicine, we have developed a high-quality product that can be used safely and continuously.
This ingredient can be expected to function in reducing the production of melanin, the cause of skin stains.
This flower extract is said to have anti-inflammatory and anti-acne functions and can promote blood circulation.
This moisturizing ingredient is rich in vitamins, minerals, and antioxidants.
This extract has the function to reduce inflammation and tighten the skin tissue.
The flower extract has an anti-bacterial property and can prevent skin roughness.
This is a herb extract with anti-inflammatory, moisturizing, and UV protection effects.
This ingredient has UV protection, anti-inflammatory, astringent, hemostatic, and other properties.
It has moisturizing, moisture-retaining, and other functions.
The extract has moisturizing, UV protection, anti-bacterial, anti-inflammatory, and other functions.
The oil is known to have moisturizing, barrier function improvement, antioxidant effects, and other benefits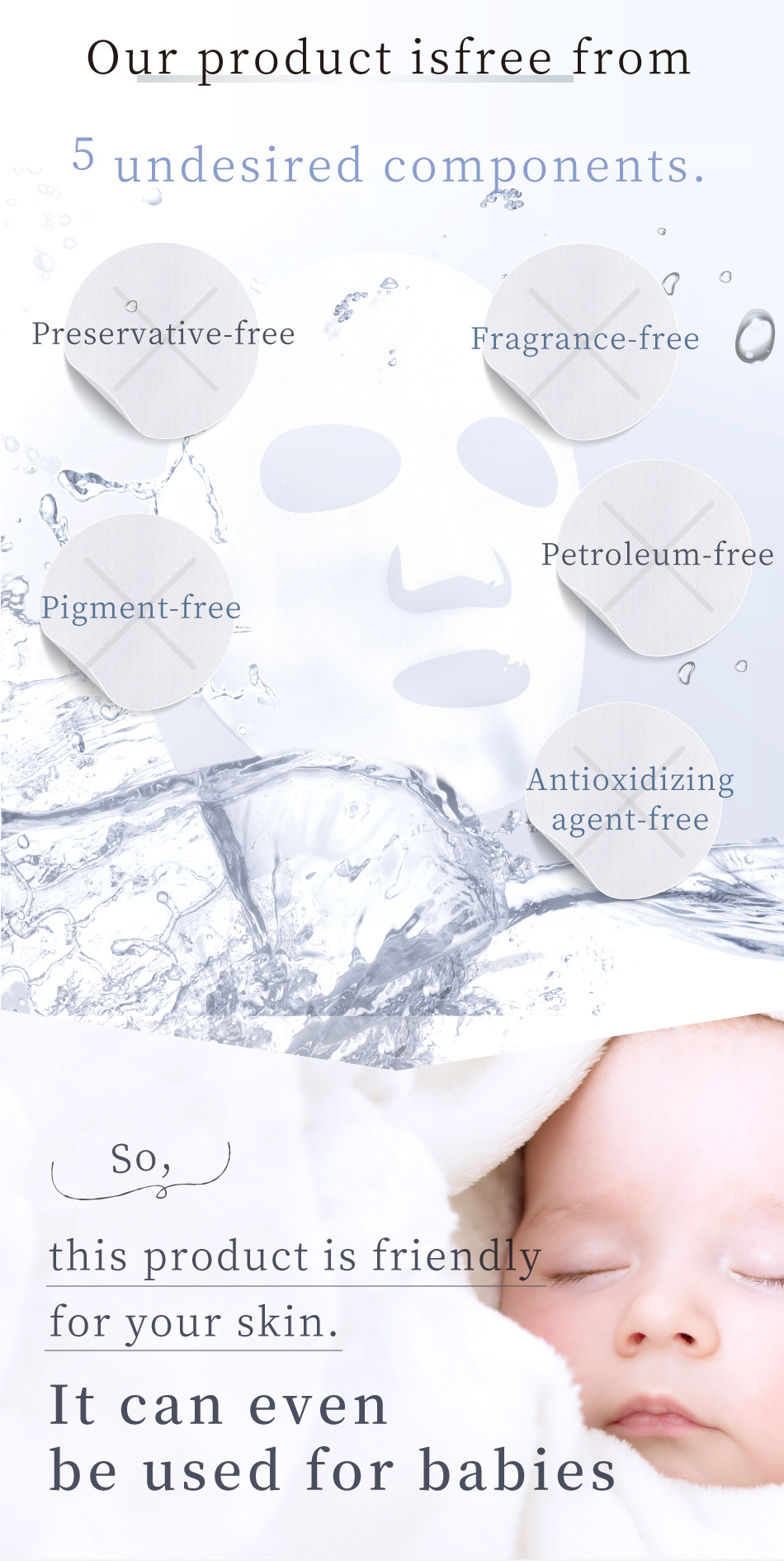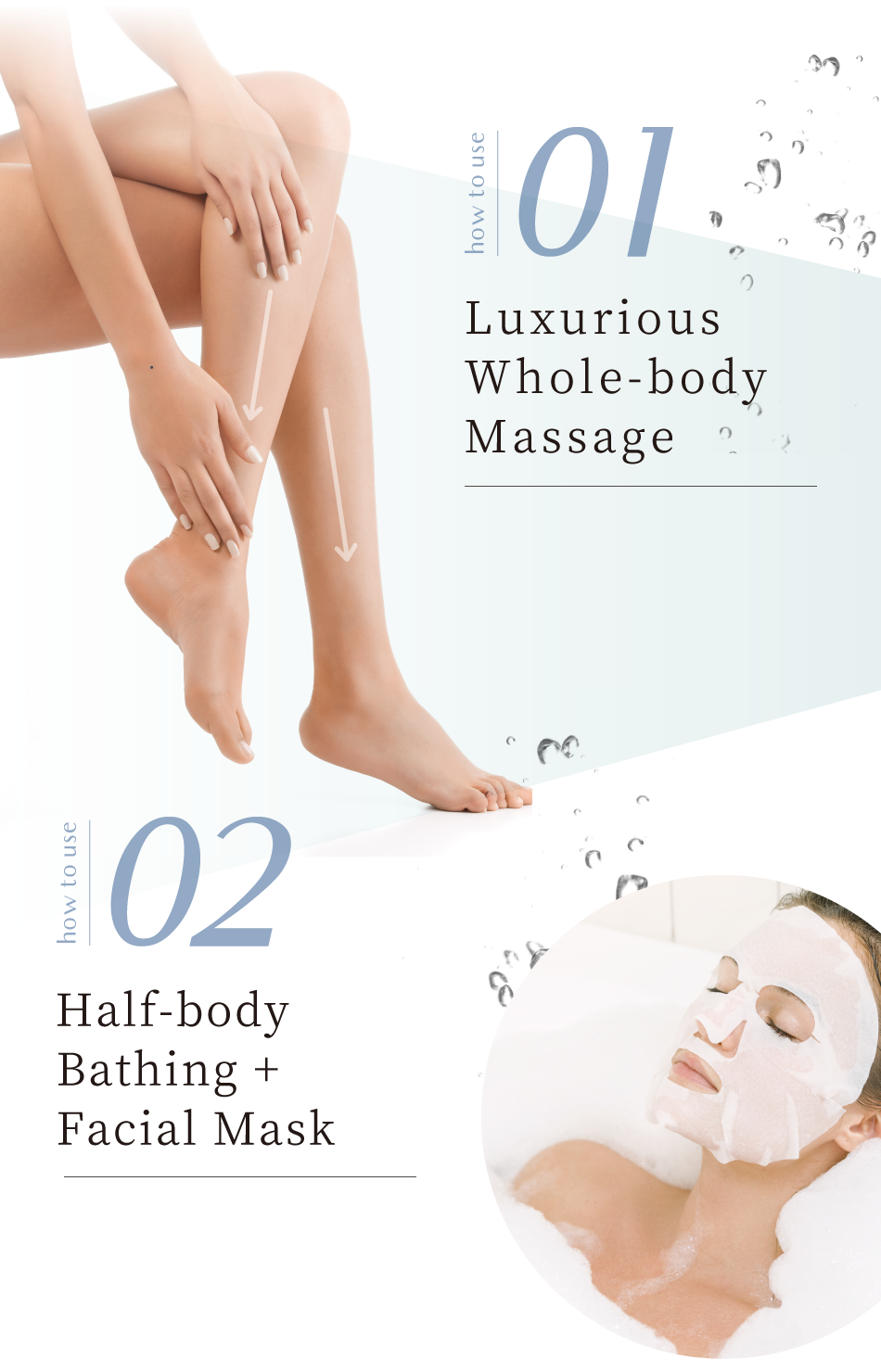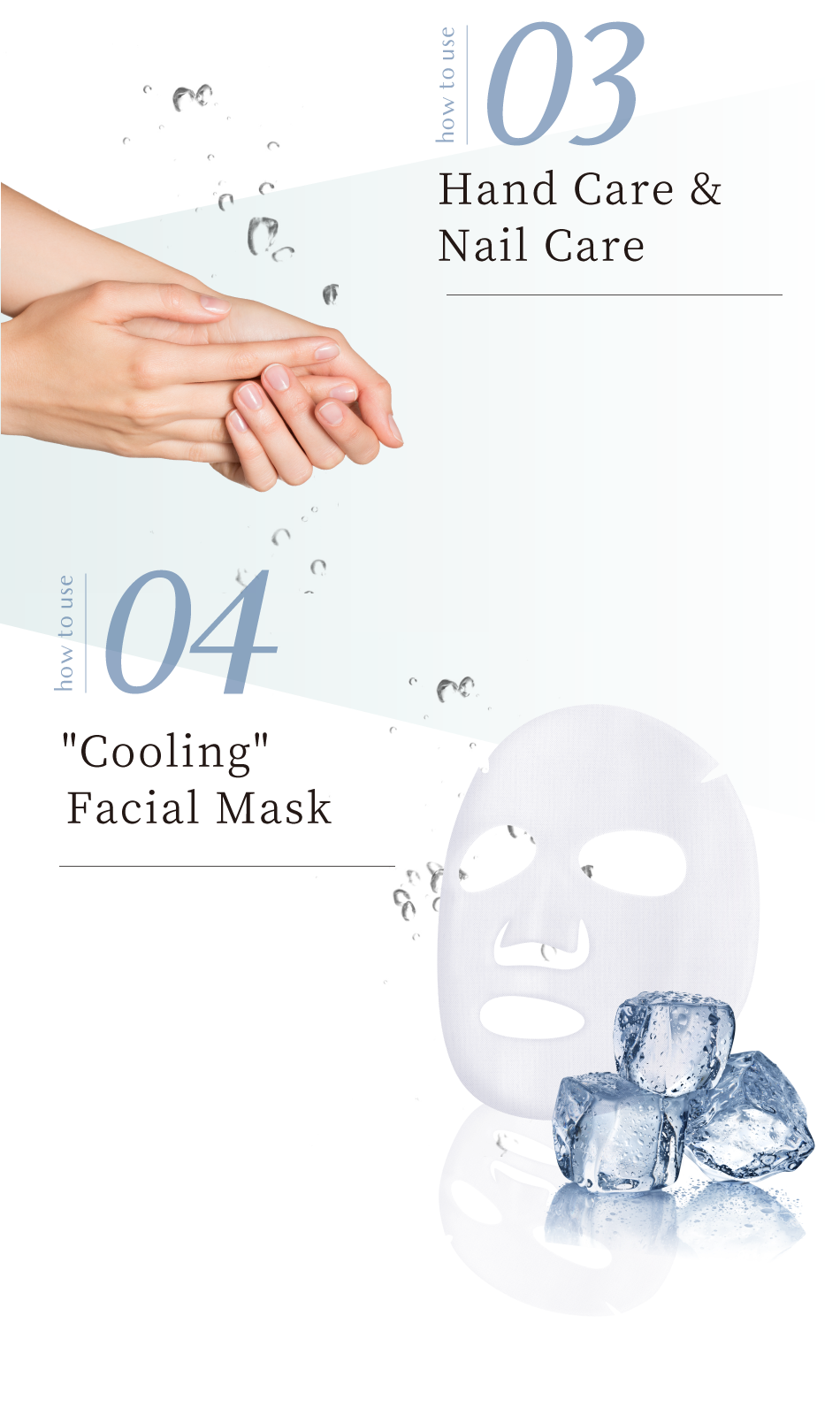 Experience enhanced effects with your bathroom humidity!
After bathing, massage your face and body with the serum left in the bag.
After use, apply the mask on the back of your hands to care for wrinkles on that area that tend to show up with age.
You can also apply to your nails as a nail care routine!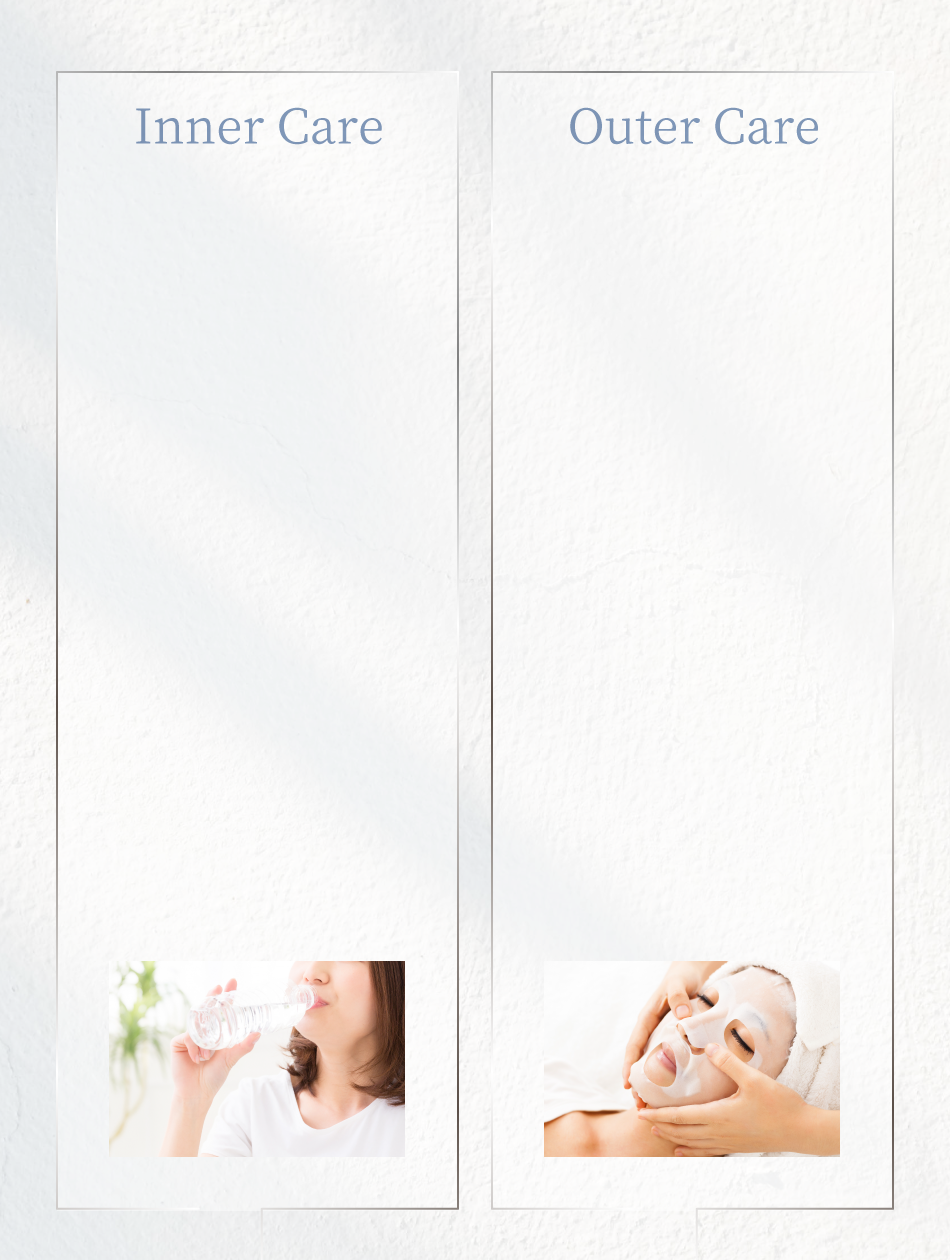 By combining it with the beauty-enhancing drinks, the product will supply your body with the rare nutrients, such as ceramide and platinum, and beautify your skin from the inside against various aging-related problems, such as oxidation, saccharification, and inflammation.
Get beautiful skin with a facial mask that moisturizes your dry skin, adds moisture to the wrinkled parts of your skin, whitens the dark spots of your skin, and provides anti-bacterial and anti-inflammation properties against acne.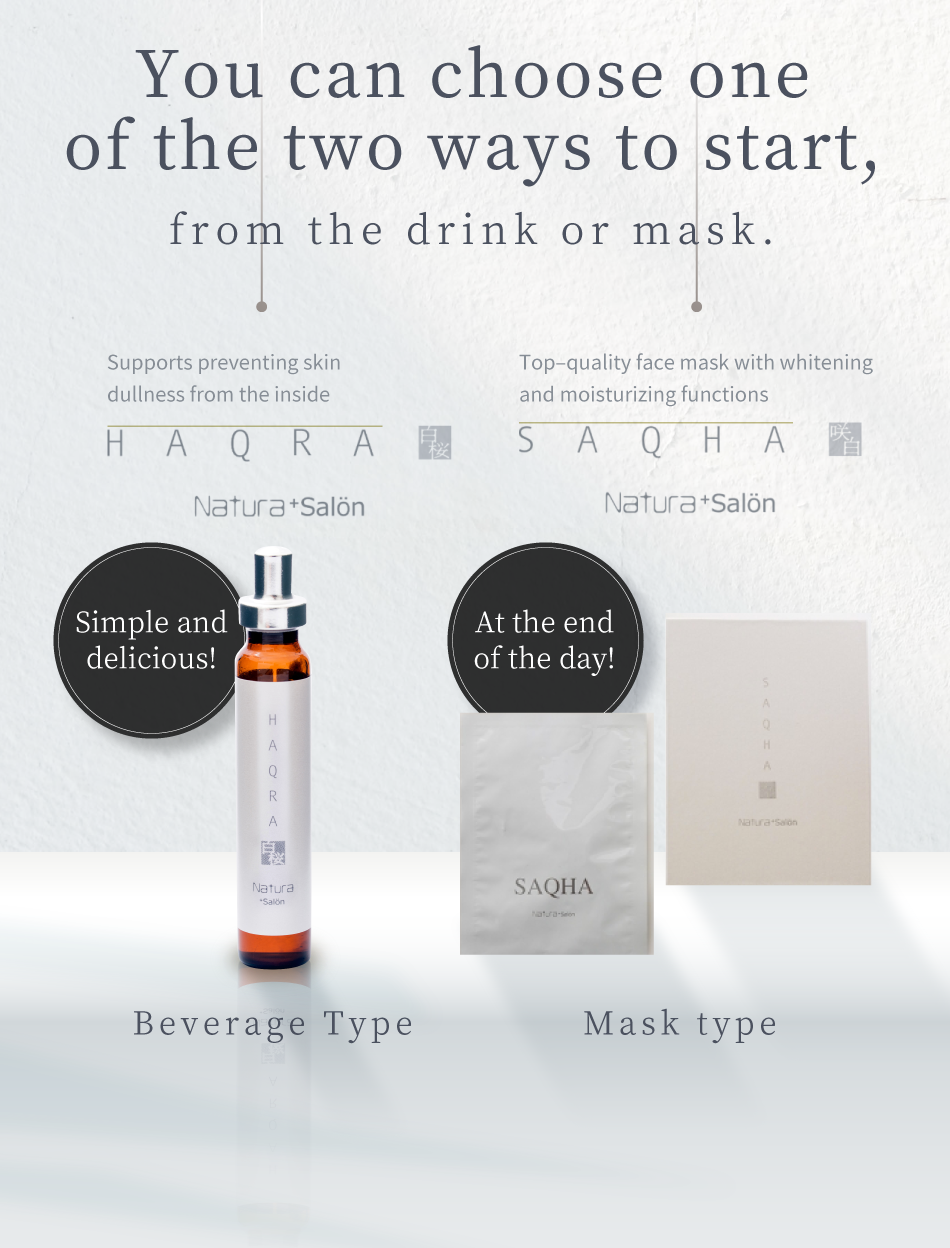 Contents: 10 bottles
JPY 24,000 yen (Tax excluded)
Contents: 5 pieces
JPY 6,800 yen (Tax excluded)

Promoting skin metabolism, it improves causes of dryness or dullness!

The smooth skin whose texture is fine.

The tightened skin whose turnover is correct.

The skin not sagging but elastic.

The ruddy complexion that doesn't have dullness or color unevenness.