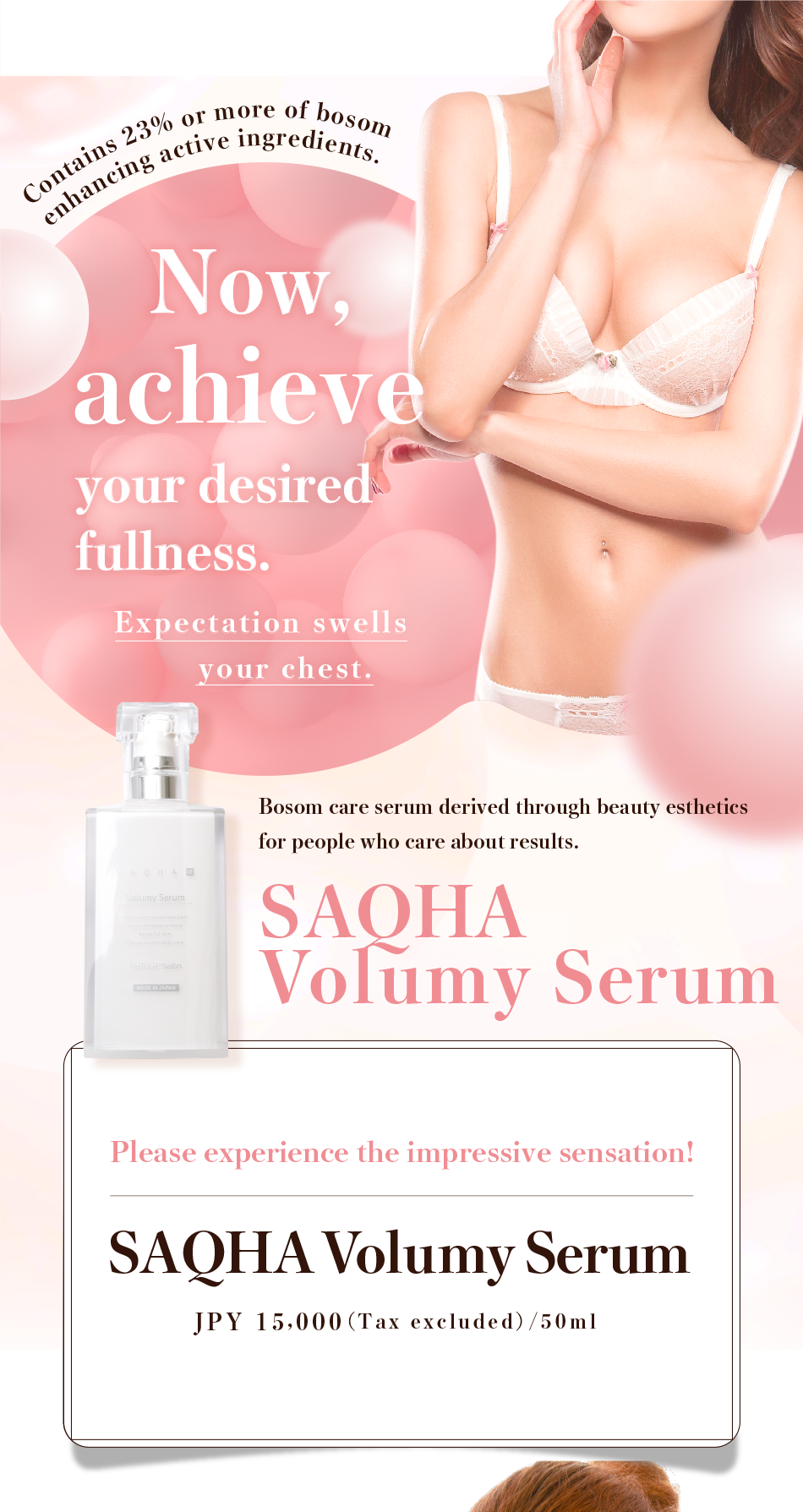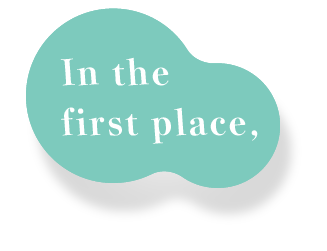 I want more fullness in

volume

I have noticed a loss of

firmness

My

form

has collapsed after giving birth
I want a

smooth

bosom
I want to have a

silky clear

bosom
I am worried about the extra tissue
on the

underarm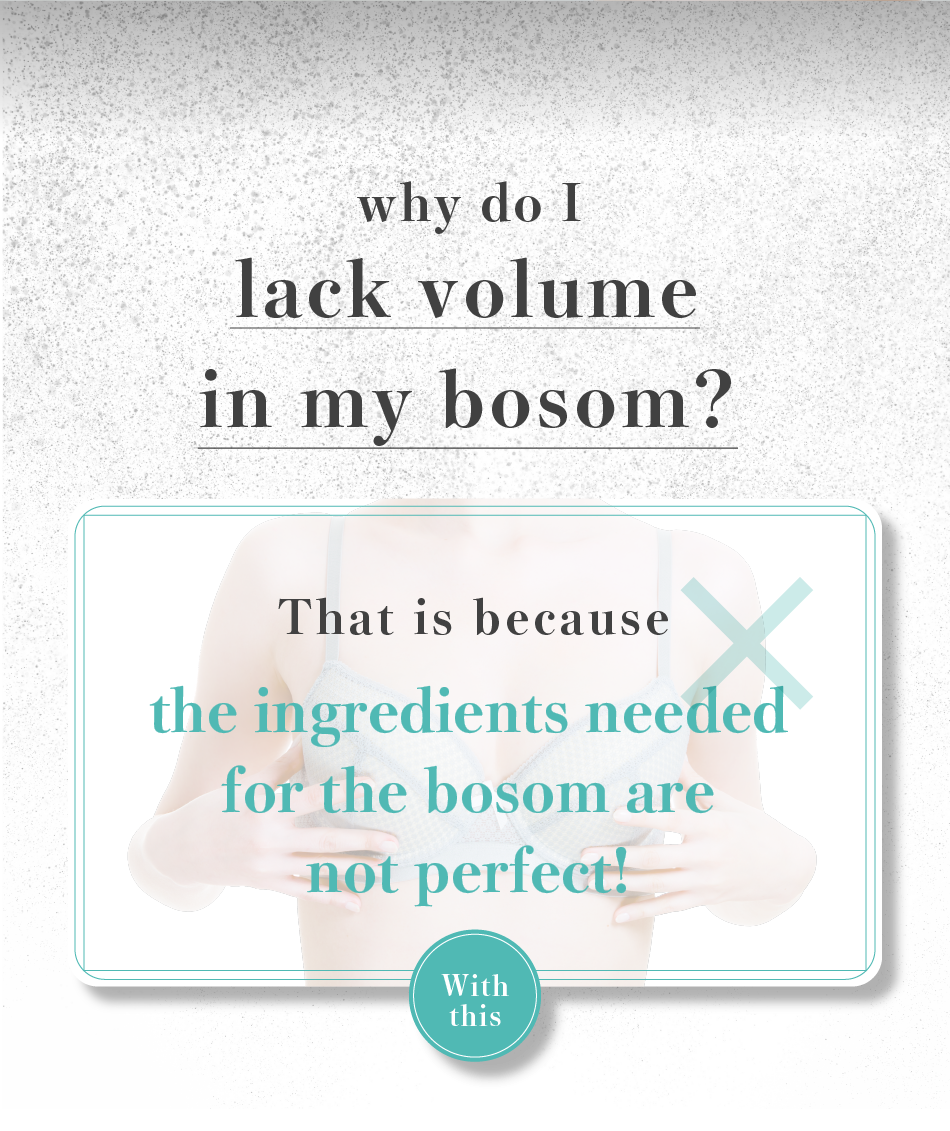 SAQHA Volumey Serum


Ingredients indispensable for expanding the bosom are thoroughly blended

in plentiful "abundance."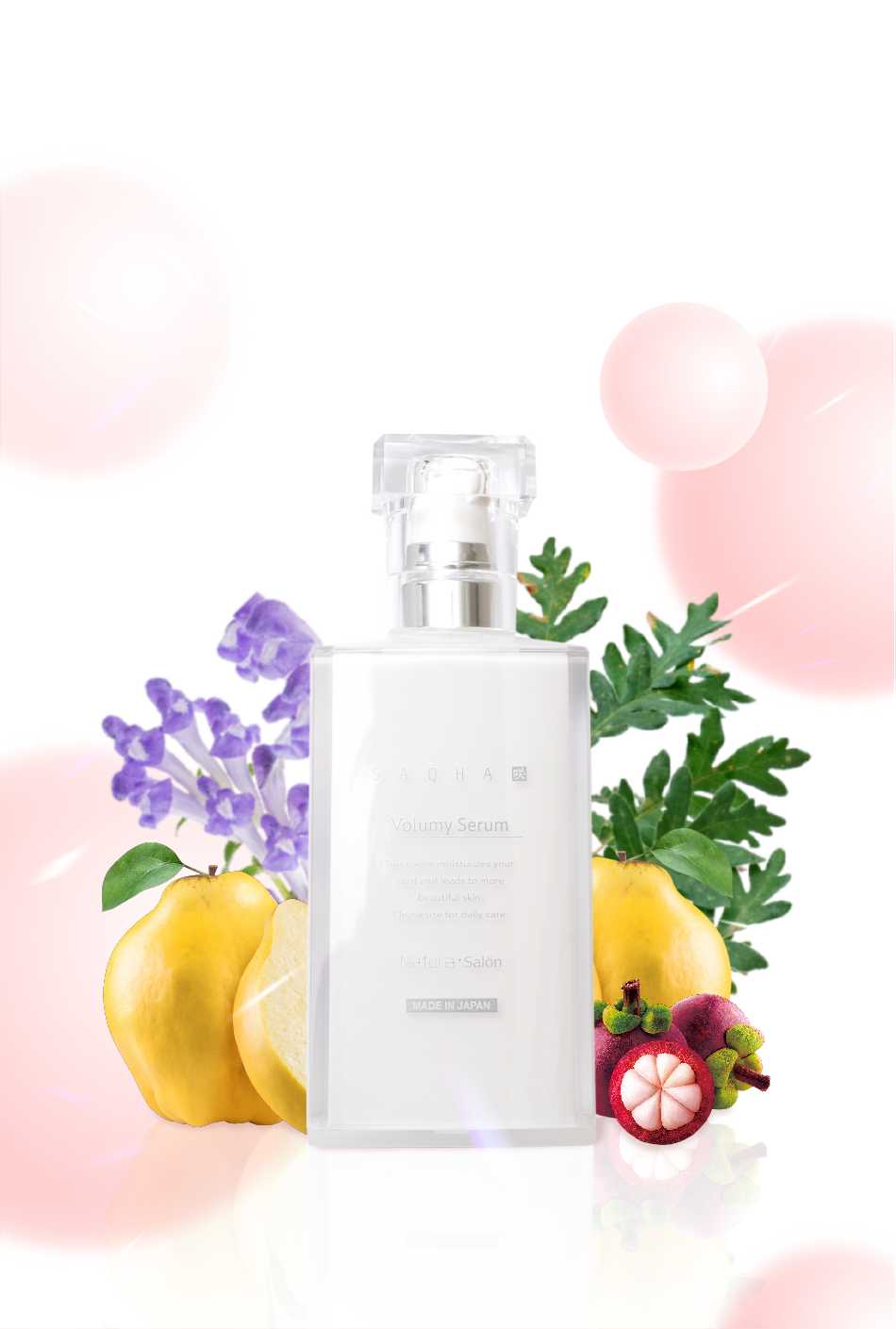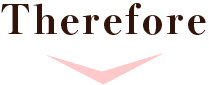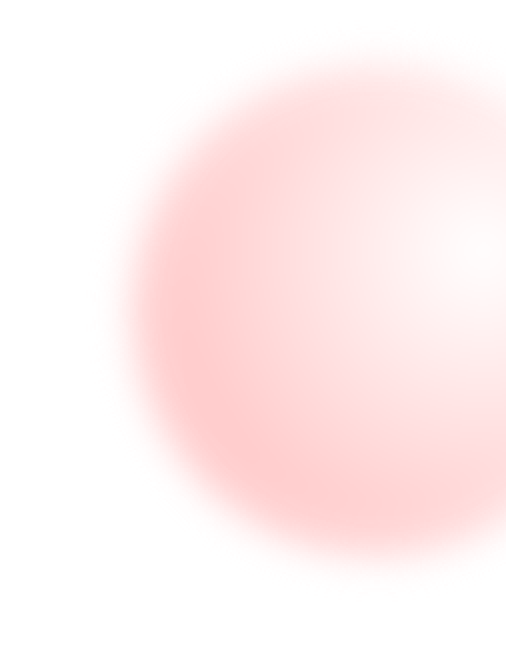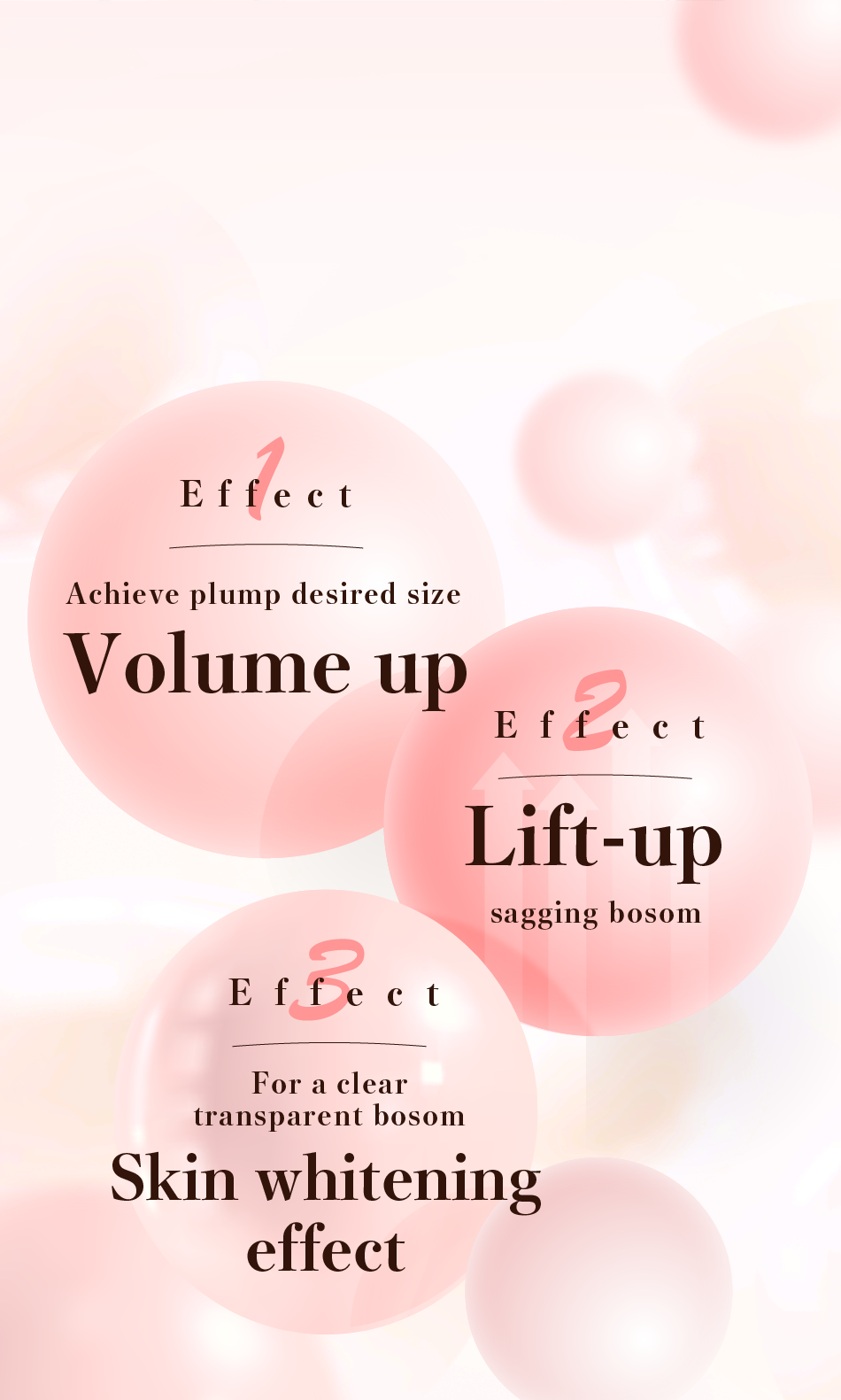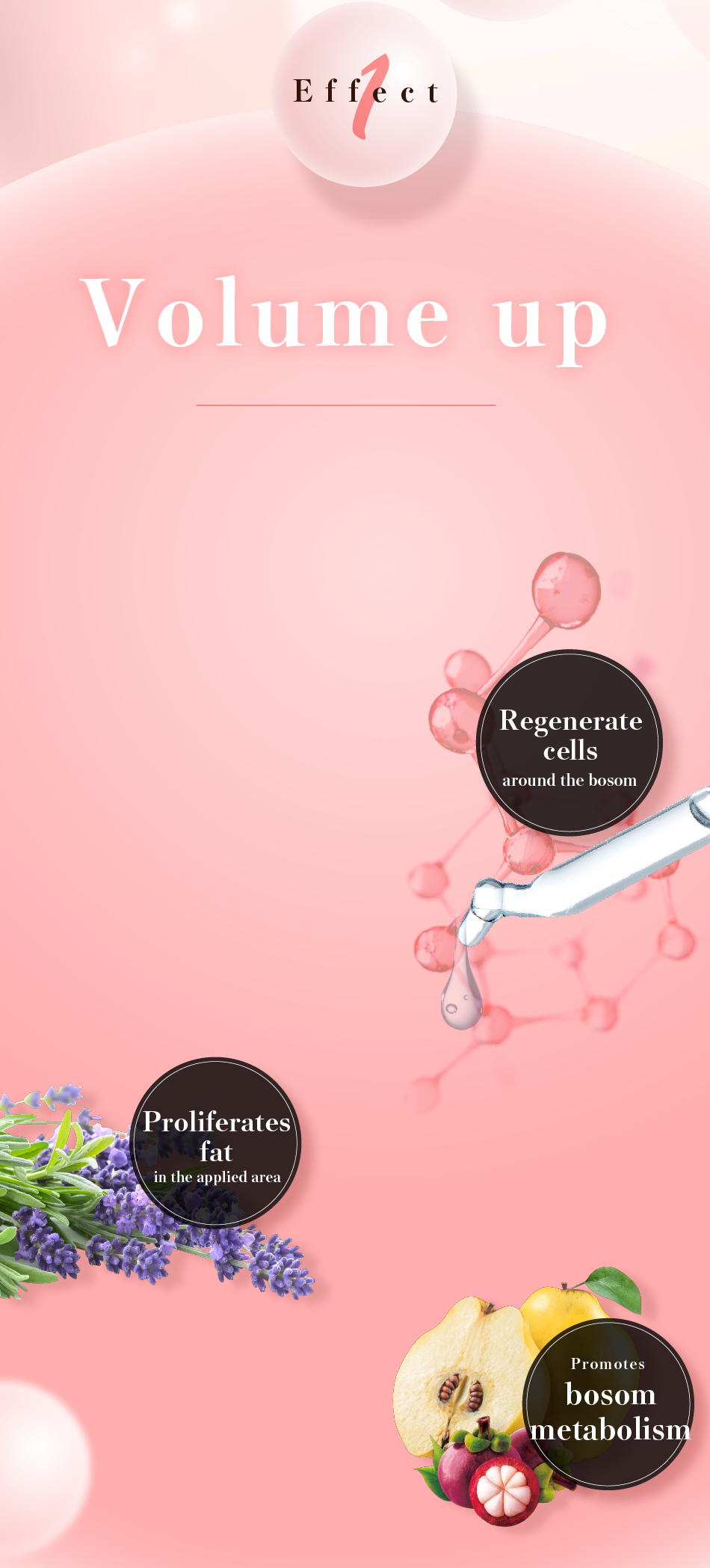 Contains five types of high-concentration ingredients, including human stem cell culture fluids.
You can expect enhanced regeneration of bosom stem cells intensively.

A typical ingredient that reproduces bosom fat. Highly concentrated blend.

Increased elasticity and suppleness with excellent moisturizing power used as a raw material for cosmetics!
An ingredient made from the roots of "Anemarrhena asphodeloidesand" is effective for bosom enhancement.
A plant-derived bosom-enhancing ingredient. Uses natural ingredients for a peace of mind.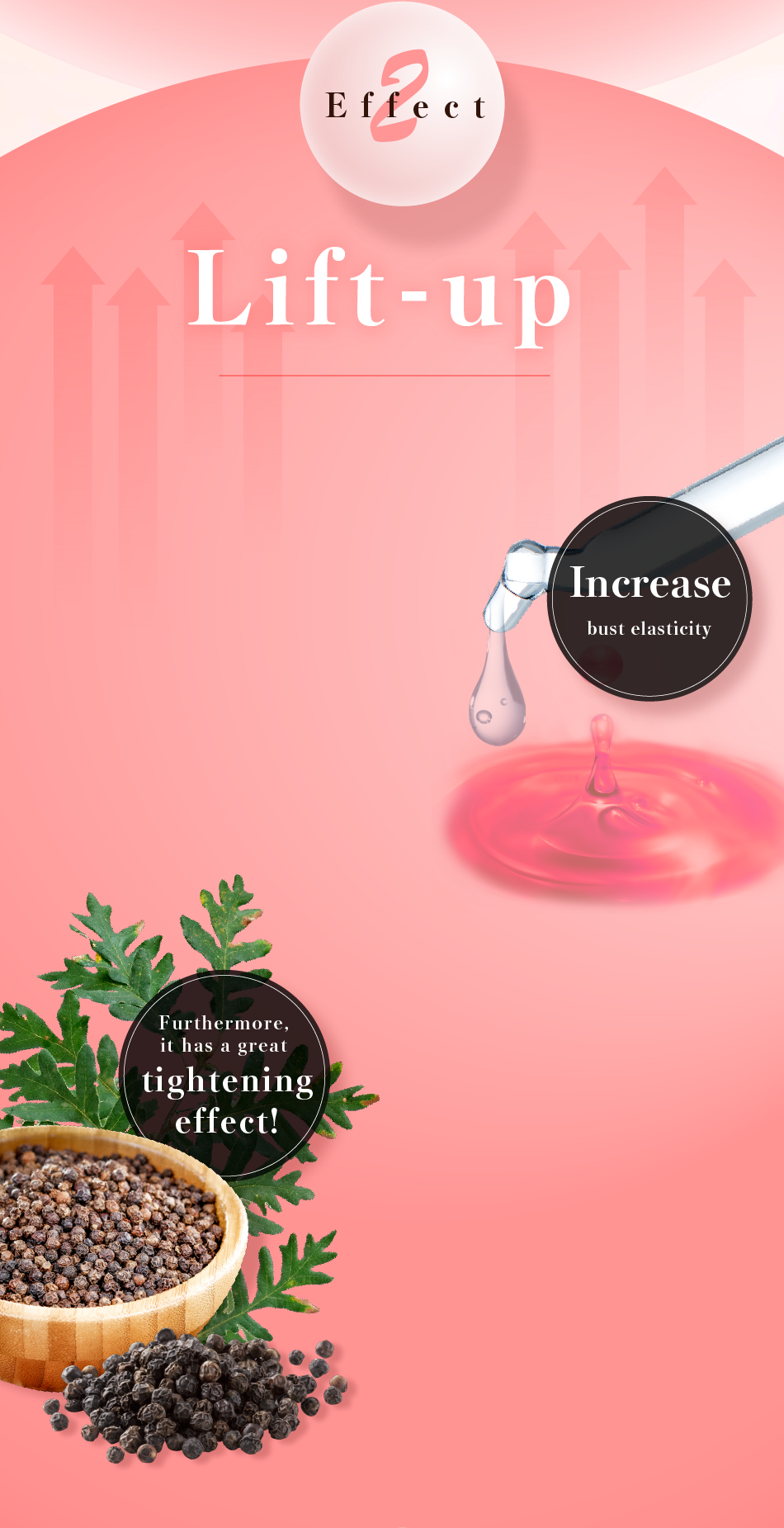 Contains 4 types of whitening and antioxidant ingredients, including Nobel Prize-winning fullerene.
A blend of three types of hyaluronic acid with high moisturizing and water-retaining properties.

Patented ingredient by Seppic in France.
The ingredient called "Topical Botox" regains rich elasticity.

Supports the proliferation of collagen! Excellent tightening and lifting-up effect.

An ingredient that has won the prestigious Thomas Edison Award. Delivers moisture to the deep inside of the skin.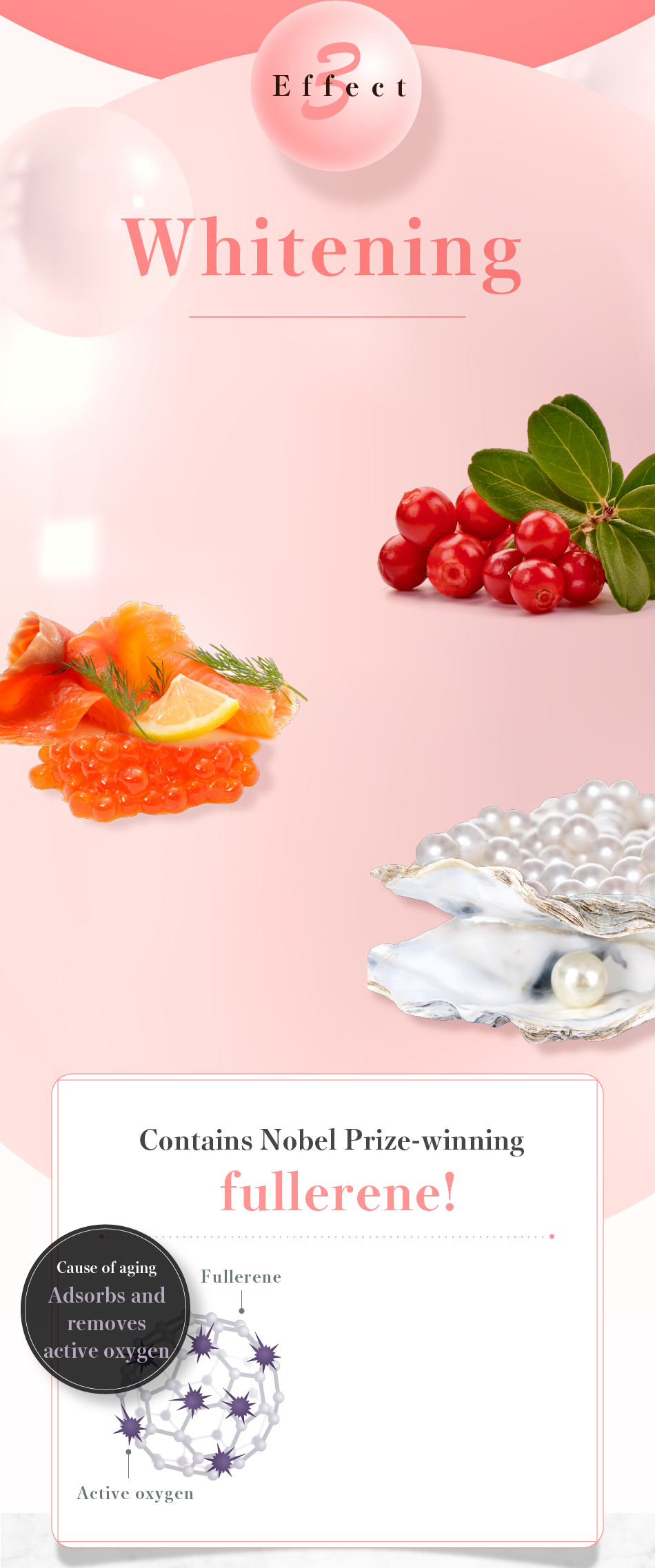 Contains 5 types of lifting-up ingredients enhancing elasticity and suppleness!
Suppresses excessive melanin production for a clear and transparent bosom.
A pigment ingredient contained in salmon and salmon roe. Has attracted attention for its whitening effect that exceeds vitamins.
Nano-sized pearl powder. Leads to elegant glossy skin.
Represses aging to achieve a youthful bosom!Fullerene is an ingredient that has attracted attention for its excellent antioxidant power, which has the effect of keeping active oxygen that causes aging such as sagging and dullness away that is 125 times stronger than vitamin C.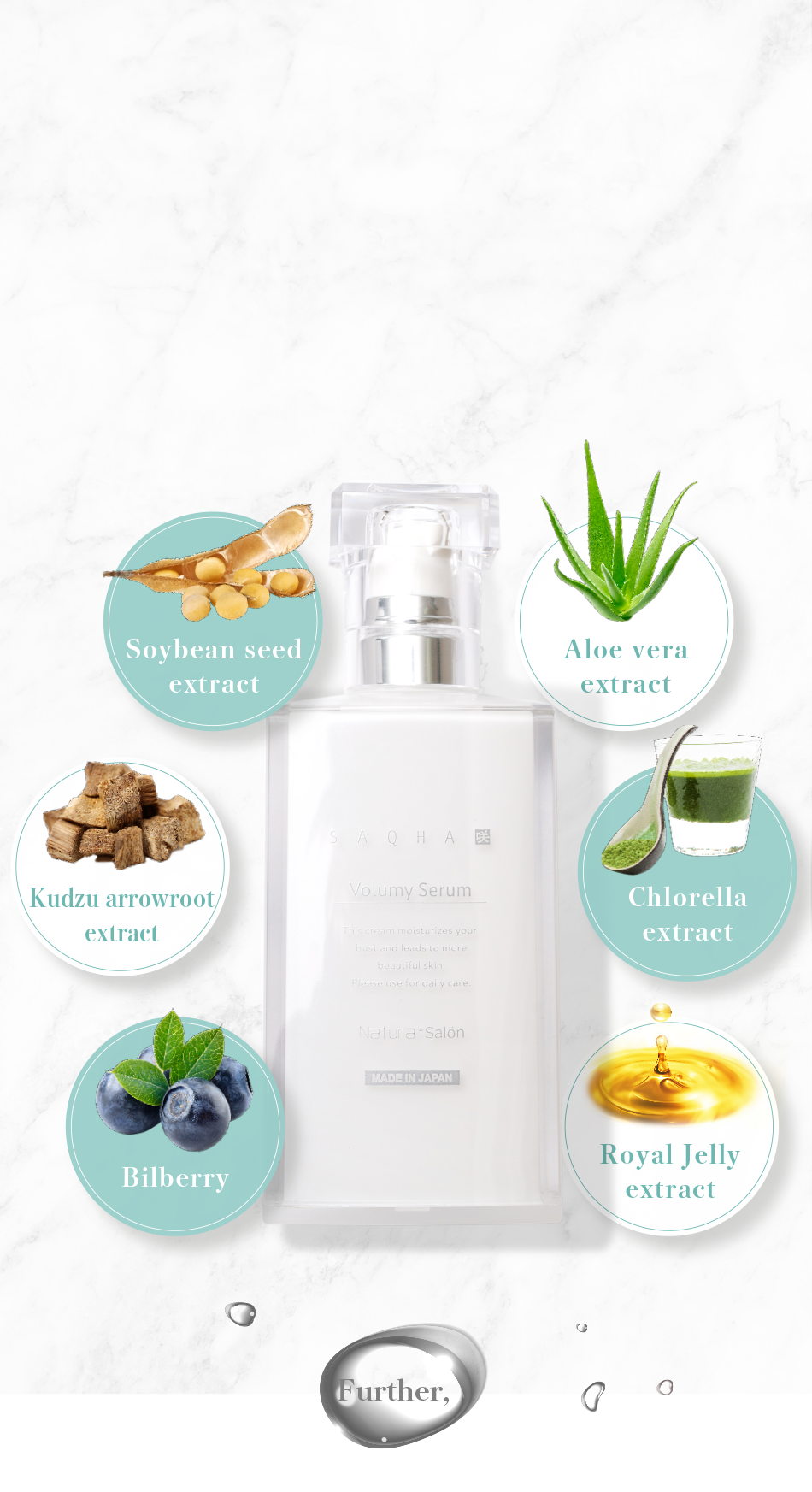 there are plenty of other
beauty ingredients
that help to improve a woman's body and mind.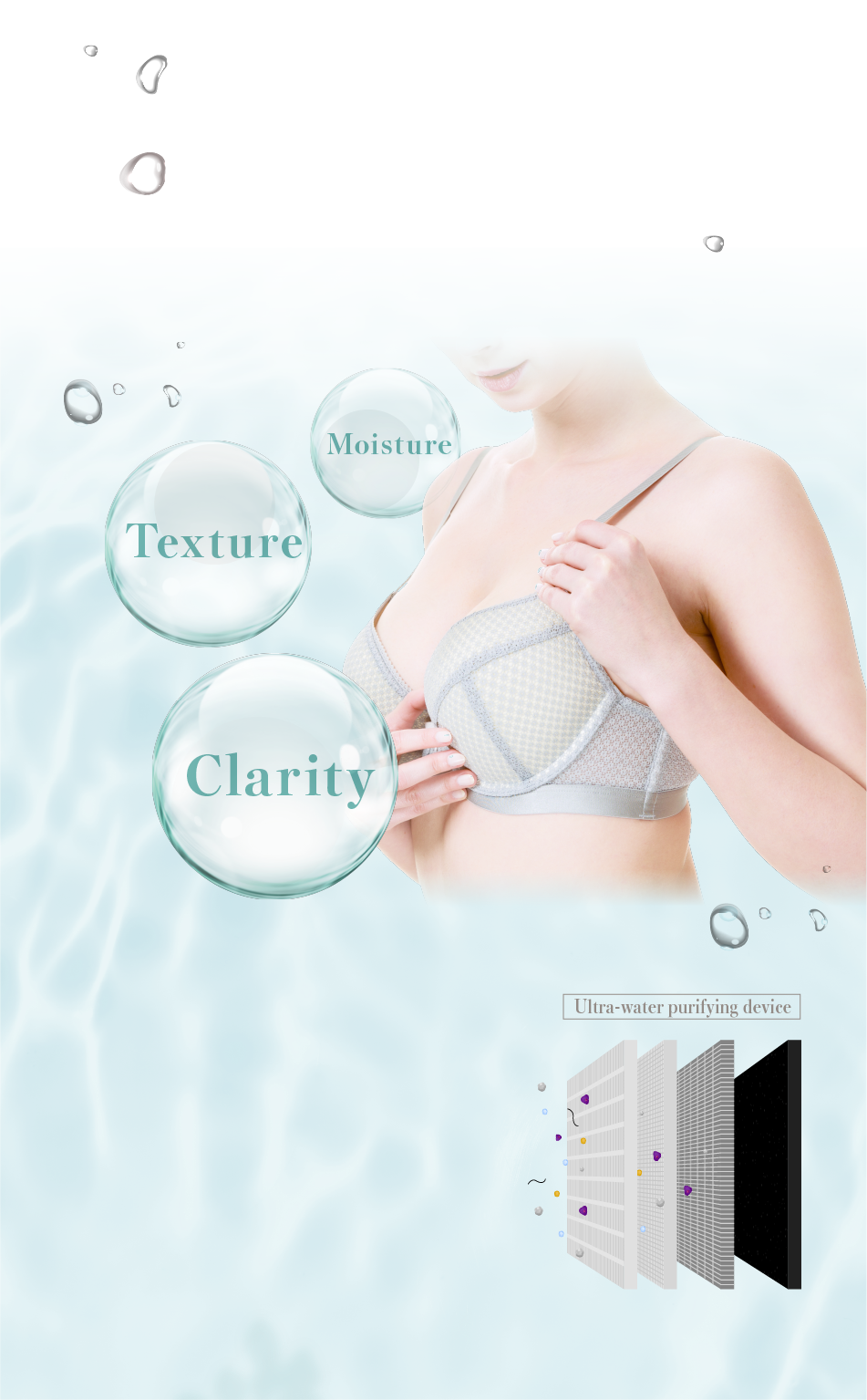 we have been selective with the water used.

Uses only "ultra-pure water"

with high penetrating power.

Pure water filtered and purified with a "water purifying device" is further refined by passing it through an "ultra-water purifying device." With extremely high purity, it blends with the skin, and the beauty ingredients penetrates gently and deeply.

Push 2-3 times
and apply on hand
In the palm of hand warm up with body temperature
Gently apply to
entire bosom
Promoting skin metabolism, it improves causes of dryness or dullness!
The smooth skin whose texture is fine.
The tightened skin whose turnover is correct.
The skin not sagging but elastic.
The ruddy complexion that doesn't have dullness or color unevenness.
Gel cleansing100g JPY 8,800(Tax excluded)
Gel cleansing that both human neural stem cells and human adipocyte were compounded.
Washing100g JPY 7,800(Tax excluded)
Both human neural stem cells and human adipocyte were compounded to support skin restoring.
Lotion100ml JPY 11,000(Tax excluded)Both compounded human neural stem cells and human adipocyte have well water retention/high antioxidant effect to prevent spots/freckles and to make skin radiant and clear.
Gel cream50g JPY 13,500(Tax excluded)Rich gel that both human neural stem cells and human adipocyte were well compound.
Eye cream20g JPY 13,000(Tax excluded)Human neural stem cells and human adipocyte are compounded.