Bridal
A special day once in a lifetime.
Neither a finished procedure for just the body from face to neck, decollete, bust, shoulder, shoulder blade, neither for just the face, it is a special course only for brides who pursue total beauty
<Natura Method Bridal>
For busy bride with less time

1day( 60minutes) | ¥32,800
…(C)
To make beautiful body and skin thoroughly in 2 days

2day(100minutes) | ¥43,800
…(A+B)
To make clear skin and body shape looks beautiful even seen from any directions in 3 days

3day(110minutes) | ¥59,000
…(A+B+C)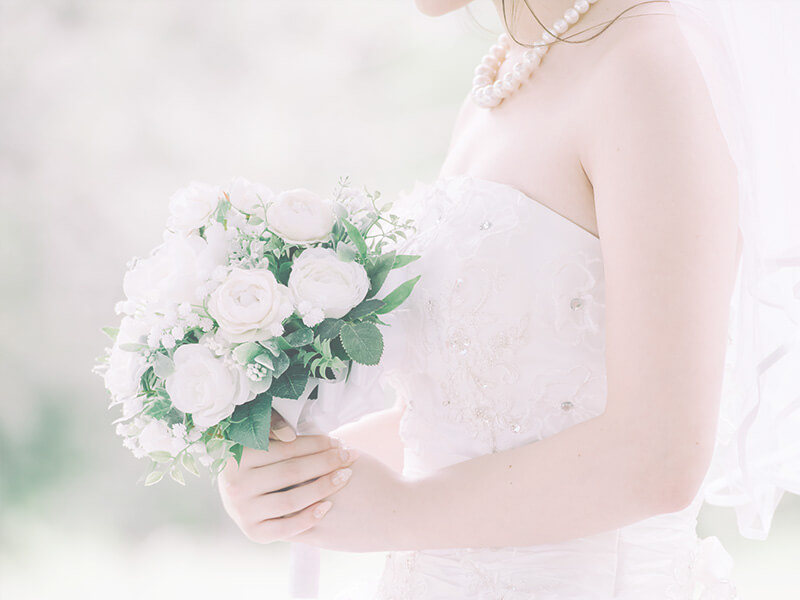 A

Natura method × facial treatment(60minutes)

With the Natura method, peel adhesions of the fascia, such as around the neck, promoting the flow of lymph and blood flow and encouraging waste discharge, to improve swelling and dullness.
Afterwards Natura's unique hand technology, facial massage leads the face to the small face as well as the face line as a matter of course.
The finishing is Natsa 's Sakiwaki SAQHA pack which is excellent in antioxidant, antisugaration and moisturizing effect, and it is used for ruminant and beautiful skin.

B

Natura method × facial moment × shape-memorizing bust treatment & upper body care(100minutes)

Along with the menu used in the 1st day, adding shape-memorizing bust, upper arms and back cares to a create authentic dressup body.
Not just bust up, but the popular shape-memorizing bust that makes your arms and back more comfortable as well!
Move cells with fine-tuned and adjusted NT waves to enable bust-up & partial thinning.

C

Natura method × introduction of whitening ion × facial treatment × shape-memorizing bust & upper body care(110minutes)

The menu of the 2nd day, with the addition of whitening ion.
Finishing with lively skin and beauty body.